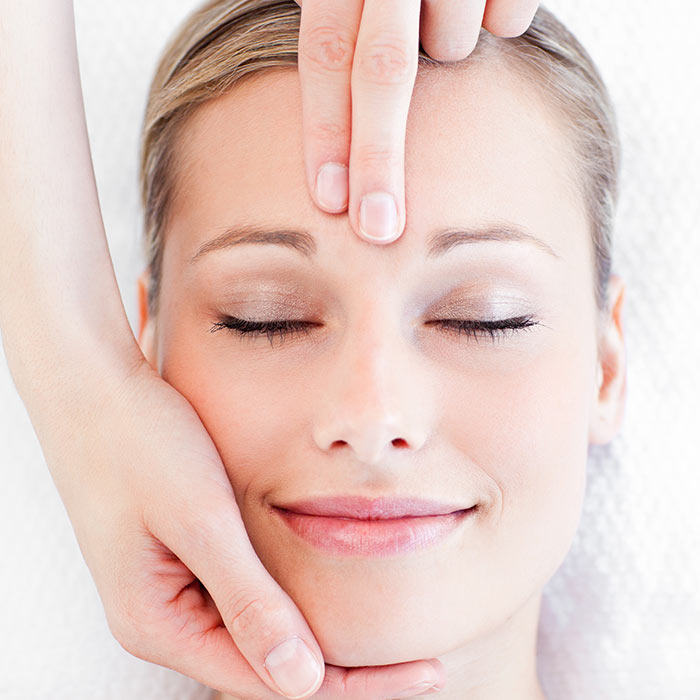 Laurie Taylor Skin Care offers a careful array of skin care solutions designed to address your individual concerns for skin health and wellness. All facial treatments feature non-invasive active formulas and methods that ensure dramatic results with accumulative benefits. Achieve your very best and bring your skin to its optimum state of well-being and beauty!
Ultimate Lift Micro-Current Facial 
Laurie Taylor is pleased to offer NEUROTRIS advanced micro-current technology for an outstanding, results driven, non-invasive treatment to safely and effectively minimize the visible signs of aging. Often referred to as the lunchtime facelift, micro-current targets the muscles beneath the skin to painlessly tone or relax muscles that are either slackened or chronically tense. This passive workout results in the muscular re-education of the face, restoring it to a much younger appearance. Experience the diminished appearance of fine lines and wrinkles, increased hydration and improved elasticity for skin that is visibly firmed and toned. Recommended as a series for optimal result.
single treatment $225
series of 5  $1000
series of 10  $1800
LED Light Therapy Facial
Light Emitting Diode therapy delivers powerful benefits to living tissue. Absorbed by the cells, LED increases oxygenation and restoration of the skins' natural cellular activity. Visible red light accelerates tissue repair and stimulates the production of collagen for a pronounced anti-aging effect. Blue light destroys the bacteria that causes acne and contributes to the elimination of blemished skin. Repeated treatments can provide significant benefits to a wide variety of skin concerns.
LED facial $135
Series of 6 LED facials $700
30 min LED sessions (no facial)  $75
6 – 30 min LED sessions (no facial)  $400
The Alchemists Touch Signature Facial
Laurie Taylor created this ultimate signature facial to restore a primal connection with and experience of oneself. Profoundly meditative and relaxing, each step is carefully designed to bring one into a deeper relationship with their personal sense of wholeness and beauty. Utilizing elements of the earth; clays, muds, oils and more along with sacred sounds, scents, warm stones and hand/foot reflexology, this sublime journey invokes all the senses and re-ignites the spirit of every Goddess.
$165
Essential Corrective Facial
This transformative treatment utilizes naturally based, highly effective ingredients and therapies to refresh and renew your skin. Specialty enzymes and low strength acids lift dead cells to gently soften and polish the skin. Vital nutrients and vitamins provide antioxidant support and stimulate collagen to minimize and prevent the signs of aging while personalized corrective measures reduce oil, blemishes, rough texture, sensitivities, dehydration, and dull complexion. For all skin types, each treatment includes a welcoming ritual and warm stone arm, neck and shoulder massage.
$125
Teen Facial
This cleansing facial is designed to meet the unique needs of teenage skin and teach the importance of good skincare habits. It begins with a deep exfoliating cleanse followed by gentle extractions as needed and a soothing mask to calm redness, re-hydrate dry flaky skin, absorb impurities or balance oiliness. Therapeutic yet relaxing, this treatment finishes with a session under the blue LED light to destroy the bacteria that causes breakout.
single treatment  $90
series of 3  $250
Enhancements
Add these to any facial for that bright and polished finish...
Amazing Eyes
Brow Shaping $15
Brow Tint $15
Lash Tint $20
All 3 $40
Waxing
Brow $15
Lip $10
Chin $10
Sides $15
Full Face $40